The exhibition "Engaged Observers: Documentary Photography since the 60's" at The Getty Center (LA) is simply striking. Makes me wonder what am I doing here. Where's my backpack? I must see this world with my own eyes before I die -- and, of course, do something about it.
It's inexcusable not to visit the exhibition, if you are in LA, and take a peek especially at the Brazilian (yay!)
Sebastião Salgado
's "Migrations: Humanity in Transition" (2000):
Sebastião Salgado -- Orphanage at a hospital in Kibumba Number One camp (Zaire, 1994)
And at
Philip Jones Griffiths
' "Vietnam Inc." (1971), a critical account of America's armed intervention in Southeast Asia:
Philip Jones Griffiths -- Vietnam (1967)
And, last but not least, at
Mary Ellen Mark
's "Life" (1983), about teenagers living on the streets in Seattle: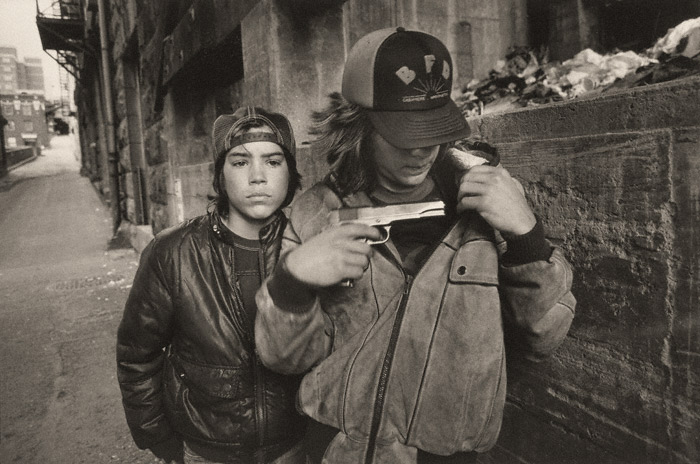 Mary Ellen Mark -- "Rat" and Mike with a Gun, Seattle (1983)
MORE INFO: The Getty Center.